A course of study made available over the Internet without charge to a very large number of people.
An online course aimed at unlimited participation and open access via the web.
In addition to traditional course materials such as filmed lectures, readings, and problem sets, many MOOCs provide interactive user forums to support community interactions among students, professors, and teaching assistants.
Anyone can sign up for a MOOC class.
It's mostly free and accessible.
MOOCs bring people together from all over the world.
Learn alongside a diverse group of professionals and students.
Makes it easy for learners to keep up with the latest news and trends and be on top of their professional field.
Learning at your own pace, following your own schedule.
No distance constraints.
Wide range of subjects – study anything!
You can connect across disciplines and outside of your field.
Enhanced skills for current job.
Improving lifelong learning skills.
Can be used as flipped classroom.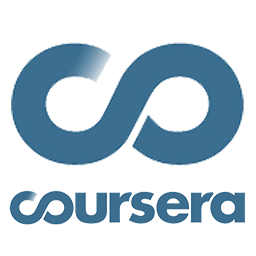 U: m8r-y79xj4@mailinator.com
P: asdfasdf00
Courses:
Learning How to Learn: Powerful mental tools to help you master tough subjects (University of California)
Creative Problem Solving (University of Minnesota)
Presentations: Speaking so that People Listen (University of California, Irvine)
Learning to Teach Online (UNSW Australia)
Foundations of Teaching for Learning (Commonwealth Education Trust)
Powerful Tools for Teaching and Learning: Digital Storytelling (University of Houston System)
Problem-Solving Skills for University Success (The University of Sydney)
http://www.open.edu/openlearn/
Courses:
Key skills assessment
Get started with online learning
Succeed in the workplace
Careers education and guidance
Learning to learn: Reflecting backward, reflecting forward
Teachers sharing resources online
U: Samatedx@mailinator.com
P: Edx
Courses:
Classroom Strategies for Inquiry-Based Learning (University of Texas at Austin)
Case Studies in Continuous Educational Improvement (University of Michigan)
Design Thinking for Leading and Learning (MIT)
Deep Learning through Transformative Pedagogy (The University of Queensland)
Leaders of Learning (Harvard University)
U: futurelearn@mt2015.com
P: bugmenot
Courses:
Teaching for success: learning and learners (British council)
Designing the future (RMIT university)
The right to education: Breaking down the barriers (University of Glasgow)
Becoming a student assistant: Teaching and mentoring (University of Groningen)
U: udemy98765@mailinator.com
P: udemy12345
Courses:
Learning to Learn (The Avenue Learning Centre)
Train The Trainer: How to Become a Professional Trainer (Adam Kharchoufa)
ADDIE: Training and Development Professionals' Guide (Sorin Dumitrascu)
The Educators Toolbox (Martin Jørgensen)
Train the Trainer Calm: Remove Classroom Fear and Stress (Jason Teteak)

https://www.skillshare.com/home
U: profinwbl@mailinator.com
P: profinwbl123
Courses:
How to Reach Balance between Work & Personal Life (Aleksandra Shupletsova)
Life Coaching Class: Online Life Coach Training (Libby Seery)
The Power of Effective Goal Setting (Matt Bernstein)
Skills for New Managers – Coaching, Mentoring & Conducting 1:1 Meetings (Barb Jacobucci)
How to Uncover the Opportunities That Lay Hidden in Problems (Ken Wells)